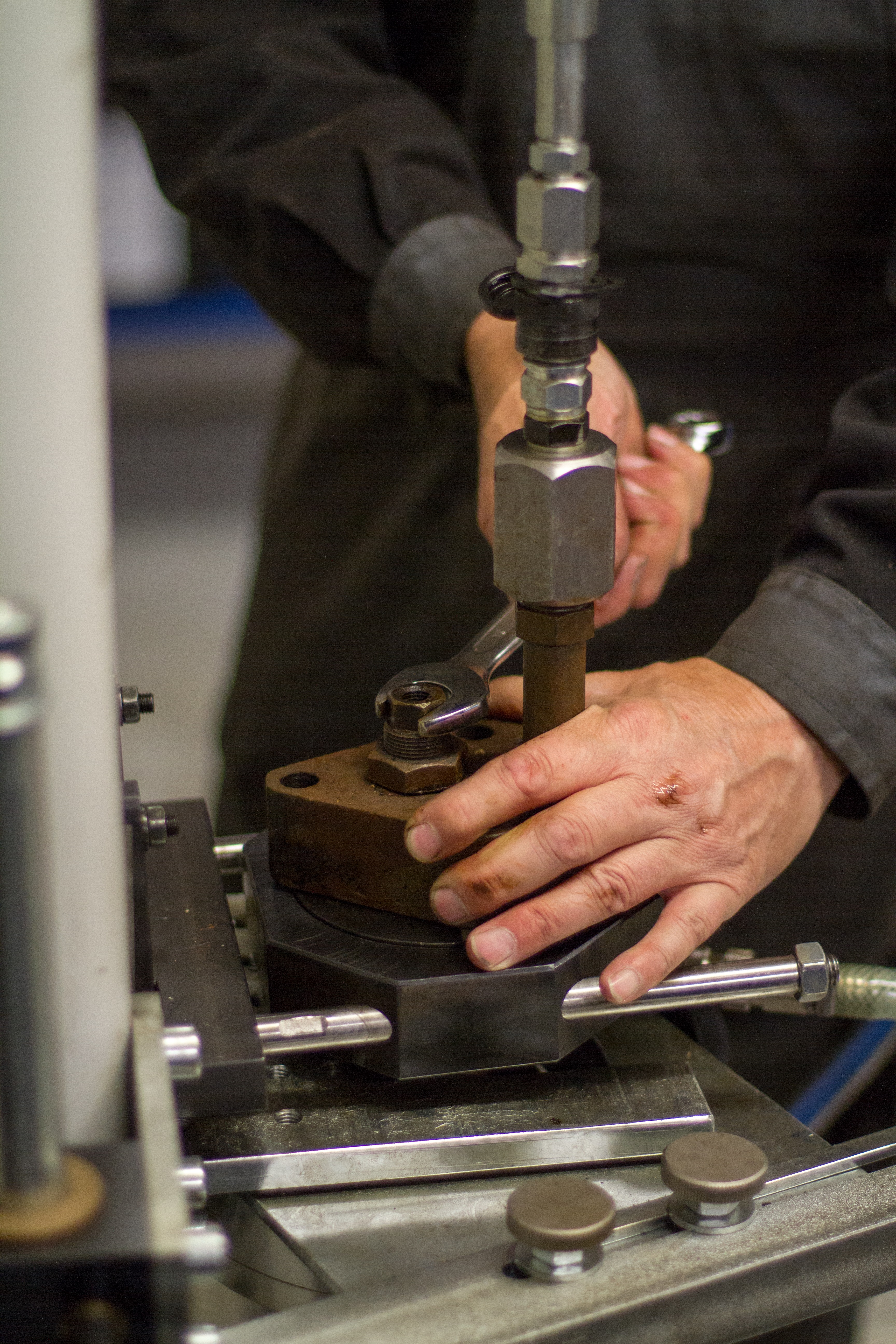 Due to the demanding locations and challenging conditions in which winches are required to operate, it is very important that they are fit for use and the equipment functions and capabilities are tested to their limits and design specifications, for verifying the performance and overload levels.
The heavy loads applied to winches, requires a full function testing of the equipment, to ensure the safety of those expected to operate the equipment.
Grumsen Equipment's technicians are qualified and have many years of experience in testing all types of winches and deck machinery.
Our testing facilities include:

Portable A-Frame test bench for dynamic test of small winches with 5 meter height
Hydraulic pump/motor test bench with capacity of 380 L/min and 400 bar output
Pulling test bench with 5 meter bed and capacity of 150 ton pulling force
Tension winch with pre-tensioning capacity of 8 tons for tensioning umbilical's, steel wires and ropes on winches.
Nozzle Workshop – Grumsen Equipment is capable of cleaning and testing nozzles, when engines are in for service. Our machinery is specially designed to test the nozzles capability, because a well performing nozzle are essential for a good engine performance.